When it comes to diet and nutrients in our food, there can be a tendency to over complicate what is truly healthy for us. Phytochemicals are the biologically active chemicals that give plant foods their appetizing colours, tastes, and aromas. Although not technically essential (like vitamins and minerals, for example) they protect the cells in our body from oxidative stress, which leads to many age-related disorders, like Macular Degeneration. Although specific parts of the body (the eye being no exception) have their most abundant specific phytochemicals, they are all important to fight the oxidative stress in our bodies. Fighting this type of stress is a major factor in slowing the aging process and preventing disease.
Here in Kelowna, we are fortunate to have an abundance of colourful, locally grown produce. As we'll discuss, the vibrant colours found in our Okanagan produce can be crucial when it comes to your long term eye health. It's no surprise that the brighter and more vibrant the colour is for a particular fruit or vegetable, the more we tend to find that food appetizing, as the nutrient content is more dense. If we group fruits and vegetables by colour it becomes simpler to understand the key antioxidants or phytochemicals we can find in each, and how those work to prevent eye disease:
Red
Many brightly coloured red vegetables (like tomatoes, watermelon and pink grapefruit) contain a powerful antioxidant called Lycopene. This carotenoid may protect against certain forms of cancer (especially prostate cancer) and has been shown to be protective against Cataract formation in vitro. In addition, a large, well known eye study found an association between lycopene levels a decreased risk of Macular Degeneration.
Orange & Yellow
–
Foods like orange and yellow bell peppers, pumpkin, squash and egg yolks are nutritional powerhouses for the eye. They contain an impressive array of phytochemicals and are especially great sources of beta-astaxanthin, as well as alpha & beta-carotene, all of which convert to Vitamin A in the body. Orange vegetables are especially high in Zeaxanthin; one of only two antioxidants found in the macula (our center of vision) and crucial when it comes to protecting our vision.
Green
Though it's true we need all the colours, leafy green vegetables like kale, spinach and swiss chard are perhaps the most crucial when it comes to preventing eye disease. Dark green vegetables are packed full of the only two antioxidants found in the macula: Lutein and Zeaxanthin. Since our body cannot make these two carotenoids, the macula is more prone to free radical damage over time if not enough green vegetables are consumed.
Blue & Purple
The beautiful (and sometimes forgotten!) blue and purple vegetables play a unique and important role in eye health. Foods like blueberries, blackberries, red cabbage and purple sweet potatoes all contain an antioxidant called anthocyanin. Though few studies have been directed at eye health and this particular antioxidant, anthocyanin-rich bilberry has been demonstrated to lower retinal inflammation and reduce oxidative stress in animal studies. Bilberry also appears beneficial in lowering chronic inflammatory damage to blood vessels in the body.
So get creative and challenge yourself to design a work of art on your plate with all of these beautiful, vibrant colours and (literally) see the benefits!
Located in the heart of downtown Kelowna, our comprehensive Optometry clinic provides insight into how to keep your eyes healthy through educational and informative Vision Wellness Assessments.
_
Have questions or about this article? Contact your local Kelowna Optometrist, Dr. Danny Walker.
---
ABOUT THE AUTHOR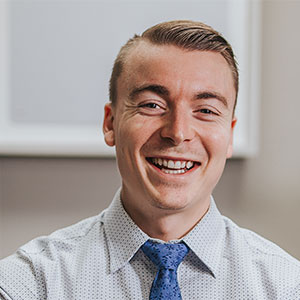 Dr. Danny Walker hails from Mississauga, Ontario, and has been practicing Optometry in the Okanagan for the past three years. Dr. Walker completed both his Bachelor of Science and Doctor of Optometry degrees at the University of Waterloo, graduating in 2012. At Inspired Eyes Optometry, Dr. Walker enjoys being able to provide his patients with thorough examinations and personalized eye care. He has a special interest in protecting and maintaining optimal visual wellness through a variety of factors that include lifestyle and nutrition.
Dr. Walker is available for morning, daytime, evening and Saturday appointments at Inspired Eyes Creative Eyewear & Optometry. Call (250) 862-5900 or Book Online.