Inspired Eyes Creative Eyewear is an optical boutique located in the heart of downtown Kelowna. We specialize in rare, innovative, and beautiful eyewear from exclusive leading brands and custom lenses in a comfortable and charming boutique setting.
---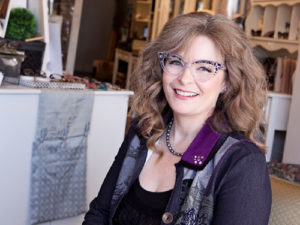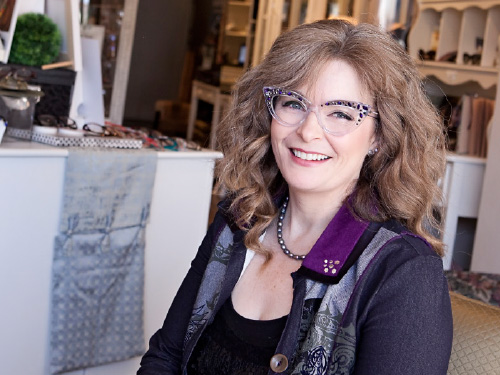 Lana Belvis
Licensed Optician / Owner
Licensed Optician, Lana Belvis has nearly 30 years experience in eye care and can expertly guide you in selecting the best visual solutions to meet your individual needs. With an eye for style and an expert understanding of optics, Lana is passionate about helping you see life more clearly and inspiring you to express yourself through creative and unique eyeglasses.
Originally from Edmonton, Lana has practiced in the Kelowna area since 1993, and in 2010 founded Inspired Eyes Creative Eyewear with a vision to provide Kelowna with a unique take on eyewear.
At Inspired Eyes, Lana bring together premium brands, and years of optical experience to provide a truly unique eyewear experience – one that is personalized, relaxed, and enjoyable.
---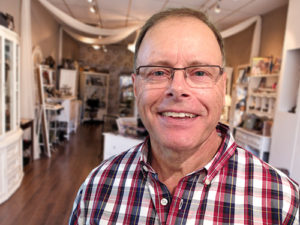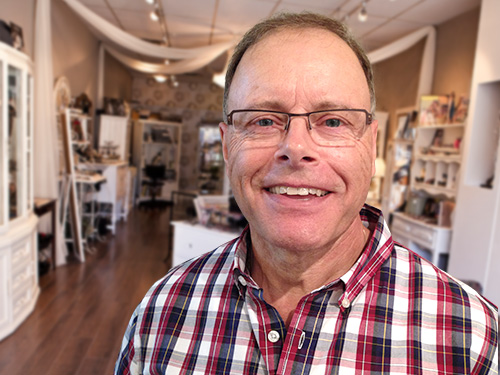 Dr. Brooke Parker is originally from Toronto, Ontario, having spent most of his schooling years in that area.  He was a combined math, physics and chemistry, Bachelor of Science student in Toronto. He achieved his Doctorate of Optometry from Waterloo in 1978 and was fortunate to be taught at Pacific University in Oregon by Dr. Les  Walls, OD, MD to achieve MOTP certification in therapeutics in 1993. Mountains and outdoor activities strongly attracted Brooke to British Columbia and Prince George was a good place to raise children and develop a multi-doctor practice called Parker Optometry. A highlight there was flying into First Nations Native reserves to provide eye care in remote northern communities. After more than 30 years at Parker Optometry ,  Dr Parker has relocated to the Okanagan. As a senior optometrist Dr. Parker enjoys living and providing optometry care in the Okanagan. He sees patients at Inspired Eyes for complete vision and eye health assessments .
Dr. Parker's patients appreciate that he takes the time to listen to their concerns, answer questions and teach them about their eye health. He has a special interest in contact lens fitting. His passion for educating patients about the health of their eyes is evident in the interactive and thorough examinations he provides. Dr. Parker also travels to the Caribbean with the Canadian Eye Doctors to provide eye care and glasses in a clinic where patients appreciate care for their high frequency of glaucoma.
He and his family enjoy the mountains and outdoor activities. The Parkers are active and love skiing together and bicycle touring in a new area each year.
---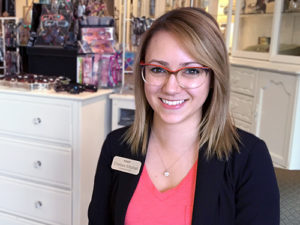 Chelsea Mitchell
Licensed Optician
Chelsea grew up in 100 Mile House and Kamloops. She has been working in the optical industry since 2012 and is fully fledged Licensed Optician, graduating from the Ophthalmic Dispensing program at Northern Alberta Institute of Technology in 2015. She loves that being an optician is the perfect combination of physics, biology and fashion. Where else can you study the science of light, the nature of vision and top it off with a slice of fashion! Chelsea has a special passion for sunglasses and when a shipment of beautiful, new frames come in – it's like Christmas! Moving to the Okanagan has been a delight and every day is a new adventure. In her free time enjoys paddle boarding, trying new restaurants and binge-watching her favourite shows on Netflix.
---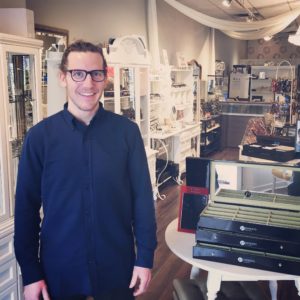 Vincent
Licensed Optician
Vincent is an "Opticien Lunetier" from France. Passionate about travelling, he decided to drop his suitcase in the Okanagan area, to enjoy and explore the mountains in BC. He has been working in French eyeglass boutiques for about 10 years and he found in Inspired Eyes the creative inspiration he enjoys in his work.
If you don't meet him skiing, biking or surfing, come choose your frames with Vincent !
He will also be happy to advise and help you find the perfect sport eyewear for your favorite activities.